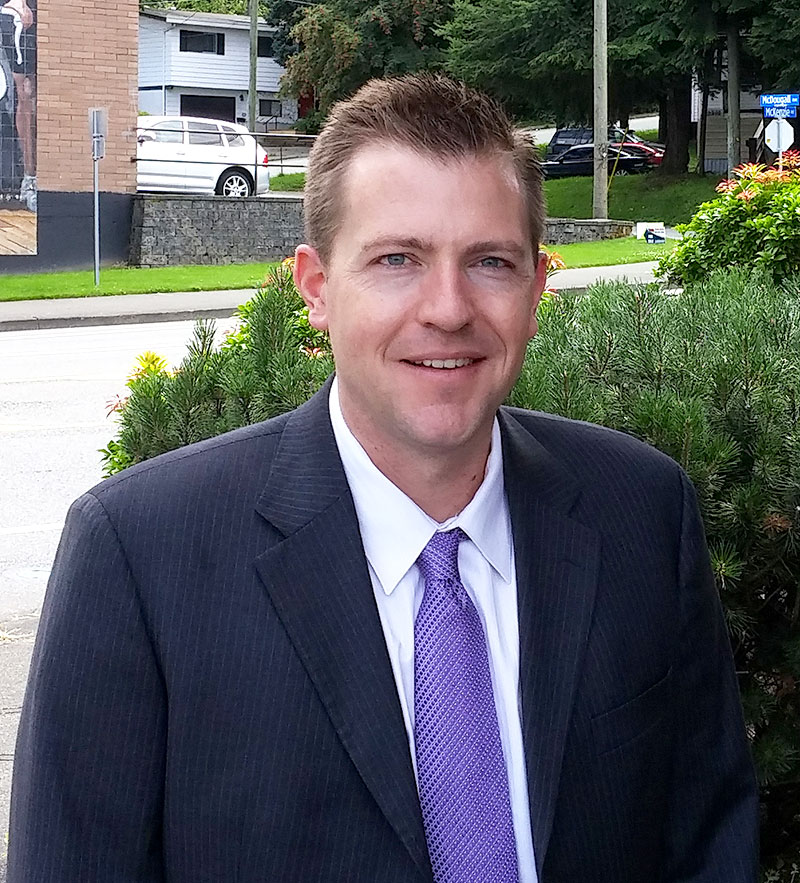 Eric Nyvall
Chartered Professional Accountant
Founder of the firm in 2007, Eric has experience across many industry sectors while providing a variety of services ranging from tax planning and strategy to business consulting. Put his expertise to work for your company or practice today!
Eric Nyvall Inc., Chartered Professional Accountant is a firm based in the Fraser Valley of British Columbia.  I see clients by appointment at their place of business or in my office.  Our newly renovated office is located at 2070 Sumas Way.
My clients range from medical professionals to various owner managed businesses such as auto repair shops, pharmacies, construction companies and more.
I prepare financial statements, tax returns (T1 – Individual, T2 – Corporate, T3 – Trust), and handle all year-end filings and compliance but most importantly I give open and very honest advice to clients.  I utilize tax planning through achieving a corporate structure that is designed to minimize the total amount of tax payable at all combined levels.  We will make sure that your business is structured to ensure income splitting if it is possible, capital/asset protection and to ensure tax minimization upon the sale of your business.
The practice is based upon offering top level individual service and an entrepreneurial focused approach that a lot of my competitors would have a hard time offering.
Professional Experience
I graduated from Rick Hansen Secondary School, in Abbotsford, in 1999.  Part of the requirements for graduation at that time was to get some practical work experience in a field of interest so that you could make better post secondary choices and select careers appropriate for yourself.  I had expressed an interest in Chartered Accountancy and KPMG was kind enough to let me work in the file room for a week when I was in Grade 12 so that I could see what a CA firm was like.  I quite enjoyed it and decided that I was going to pursue a career as a Chartered Accountant.
I attended Trinity Western University within their School of Business.  In my third academic year of studies I took the year off from classes and did a co-op placement at KPMG for 7 months.  By taking extra courses I completed my degree in 3 ½ academic years and I graduated in December, 2003 with a Bachelor of Arts in Business Administration.
I worked at KPMG from 2004 to 2007, in their Abbotsford office.  I worked on some very interesting clients and jobs during that time, including a little bit of travel to Toronto and to the United States.  As an articling student I worked primarily on financial statement and tax preparation for small and midsized owner managed businesses.
I was a successful on my first attempt of the UFE (Uniform Final Exam), in September 2006, and qualified as a Chartered Accountant shortly after.
Volunteer and Community Involvement
I believe that it's important for business professionals to offer up their gifts and their abilities to not for profits, charities, organizations or just people that really need the help.  Nyvall & Associates CPA has a program in place to offer complimentary year-end accounting and financial statement services to Abbotsford not for profits.
I have been particularly interested in the political realm since I was young and that has taken me from the campus club at my university to having volunteered for numerous different politicians.  In 2018 I put my name forward in the Abbotsford municipal election and ran as a candidate for Mayor.  I finished 2nd in a field of 6 candidates.
Personal Profile
I'm married to Mary, who is one of Abbotsford's finest medical doctors.  She is part of the Abbotsford Maternity Group and exclusively practices in labour and delivery and maternity.
We have 5 wonderful children that I very much enjoy being "dada" to. We have 2 boys (Isaac 10, Charlie 7) and 3 girls (Clara 9, Eva 5, Molly 3) and they all certainly keep their parents running 24/7.
As a family we love to travel.  Our favorite spot is Maui where we enjoy taking the kids on the boardwalk in Kaanapali or enjoying the sun at the pool.
I am a long time Seattle Seahawks fan and do enjoy getting down to Seattle to watch games.
Are you ready for a no-obligation consultation?
Let's sit down and discuss your vision and goals for your business, your finances and your future. The consultation is free and so is the coffee!